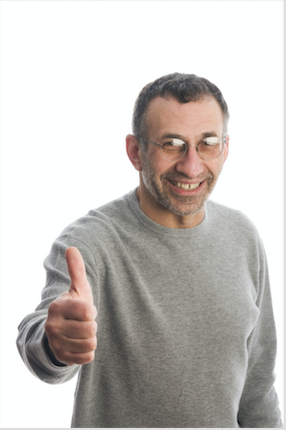 (an update of my 2015 article at the Skywater Search blog)
I'm a Boomer so I have plenty of sympathy for baby boomers who are in job search, and are being overlooked because they're perceived as expensive, stuck, and working in old ways that aren't used any more.
So I am often asked by more senior candidates (and consultants), "How do I look younger on my resume?" 
I don't think that's the right question.
I think the right question goes wider and deeper than that: it should be, "How do I adopt a more flexible attitude?"
While you can't change everyone's way of thinking -- and sometimes the most biased against boomers hiring managers are baby boomers themselves -- there are some things you do have control of. 
Embrace new ways of doing things. A big example: social media. Snickering when someone tells you how they use Twitter or Instagram isn't showing a younger, more open attitude. But asking that person to tell you more and show you how to use it, is.


Keep up your skills in your field. It's easy to get swept aside by the speed of change, easy to give up on learning ALL the new stuff. Take online courses, for example, in newer technologies and find ways of using them so you get comfortable. Attend certification courses that include an internship. Focus on a few big tools that everyone's asking for, to enhance your marketability.


Be open to contracting and consulting. This is a great way to accrue time using new skills in particular. 


Stop using an Objective, especially one that reads like so many others, such as "Eager to apply my ____ skills to add to the bottom line of the right company where I can be challenged". Replace it with a summary instead.


Don't start your Summary with phrases such as "Senior ______ professional with over 25 years experience..." The reader's reaction: "Expensive!" and perhaps "Entitled!"


Stop using lonnngggg sentences, which lose the reader's interest. Keep sentences and phrases short, snappy. Tip: if you're using semicolons, it indicates your sentences ARE too long. Plus, people don't use them as much anymore (they often don't know how). Keep it short.


Don't use wordy, formal, lawyer-like phrases: "including but not limited to..." when describing a series of skills. Get to the point and list them.


Do NOT use a functional resume. You're not fooling anyone by putting your job history on page 2 and stuffing page 1 with Competencies. Employers want to see what you did where and when. Don't make them guess or they'll go on to the next resume.


Mention how you learn something new in each role you've held, and want to continue learning. Give examples of very recent training, webinars, etc. This counteracts the notion that you are the older candidate, who is set in his/her ways and will just tell the team how to do everything.
In the end, they will know your age, but save it for when you are face to face with the potential employer. But dazzle them first with what you can actually bring them. 
Part 1 - October 28, 2017
I feel numb, he said right after telling me, saying the words that are always so hard to say: I've been laid off.
In fact, they cut the whole team.
I remember saying Oh no, then reaching out to hug him. He'd never been laid off before.
I also thought: But they'd just hired him 5 months ago. How could they cut this team they created specifically to cut costs and find and fix inefficiencies?
Now I was numb.
They're going to pay us through the end of the year, he quickly added, full benefits through the end of the year, and some severance after that. That will help.
But then what?
Part 2 - November 1, 2017
My husband and I believe in abundance, not lack. So we normally "go to" the good side of things, the optimist side some might say. But it was still amazing to see Dave put the surprise behind him so quickly, and get to work – on starting work as a consultant. No more W-2 life, which he found too restrictive. 
He'd been thinking about this for some time and felt set free by the layoff. "I get strong technical results and want to do way more." With Dave's network, he set to work.
In just days, he contacted a dozen people in his network, all former coworkers and team members, alerting them to his new status. 
"I have to thank [my old company]," Dave has said several times, "for letting us go. It was a kick in the pants to finally do this."
Pursuing a dream is great. But what about very now things like health care benefits? 401-K? Life insurance?
Meanwhile, he learned that several hundred more at his former company have been laid off. 
Part 3 - November 18, 2017
Benefits: COBRA for 18 months, then at that time we'll figure out what covers us. Maybe a miracle will occur and Congress will actually create something that will help entrepreneurs be entrepreneurs and NOT be stuck having to worry about health care coverage, instead of destroying such programs?
Dave's contacts have gotten back to him, generating some activity around him signing non-disclosure agreements and discussion of his rates. Thanks to a friend, he's learned the latest on what to charge per hour and per project, for each of the tech tools he knows. A call from a recruiter who found him on LinkedIn generated some excitement about a 6-12 month contract with a huge health care company, with a good phone interview. But the subsequent interview with the hiring manager led to a dead end when both Dave and the hiring manager didn't find enough common ground to continue the conversation. "That's fine", Dave said. "It would have meant an awful commute." He almost seemed relieved.
He's been finishing several technology courses and starting new ones, learning tools that will help him solve technical issues. Being a toolsmith, he's thoroughly enjoying this part of the process. He's an ace problem solver and is sought out for his tenacity and creativity resolving issues. It's a sport to him.
In checking the search campaign dashboard: Resume - done. LinkedIn - In process. Networking - in process. Interview prep - in process. Business cards: done. Web site: in process. 
In short, Dave is being very productive and getting a lot done that's preparing him for contract work. Work will come from his network which he's talking with almost every day.  He's energized and upbeat. And seeing him so happy and driven, so am I.
Part 4 - December 3, 2017
The resume is done, the activity yielding a clarification of goals, a seldom-mentioned reason to do a great resume. Contacting the network and doing projects with various tools, continuing. LinkedIn next, new business cards done, web site advancing. 
Part 5 - January 2, 2018
Some courses are done which Dave aced (yes, they actually DO give tests in MongoDB courses!). Other coursework continues, and Dave's tweaking all other materials to reflect his refined skill levels. His networking also continues. 
Part 6 - January 28, 2018
Now Dave is sending out SOW (Scope of Work) proposals, largely to those in his network who need his skills at their companies. This brings him closer to consulting gigs. He's seeing how he has to help his contacts market him within their company. He's also continuing to take classes and add to his skills on his resume and LinkedIn. That never stops!