Customize Your Resume for Applicant Tracking Systems (ATS) – 30 minutes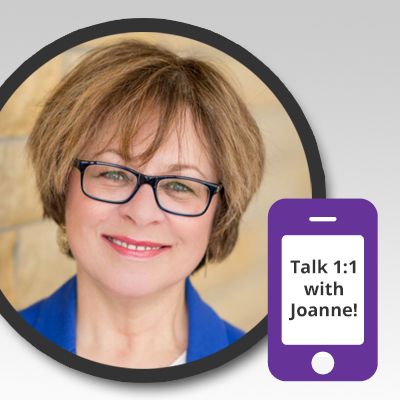 Part Number:
Fee:$67.00
Applying for jobs online but getting little or no response? Could it be that your resume ISN'T being seen by Applicant Tracking Systems?
ATSs, as they are known, are used to screen out the many resumes that don't fit the job, and screen IN the minority that do.
In this one-on-one phone session, Joanne will walk you through your resume, telling you how you can change the wording, formatting, and keywords so that they're much friendlier to these systems, increasing your chances of getting that interview call. Hint: most ATSs don't accept PDFs, yet so many candidates use only PDFs and wonder why their response is so weak.
This is a half-hour packed with ideas customized to you. (Once your payment transaction is complete, within 6 hours you will receive an email from Joanne about scheduling the time with you.)
Joanne gives you a lot and always over-delivers. Why wait?
This is a perfect companion session to the 60-minute phone-based Line-by-Line Resume Review with Joanne.