How to Use "Elegant Networking" to Get Job Leads NOW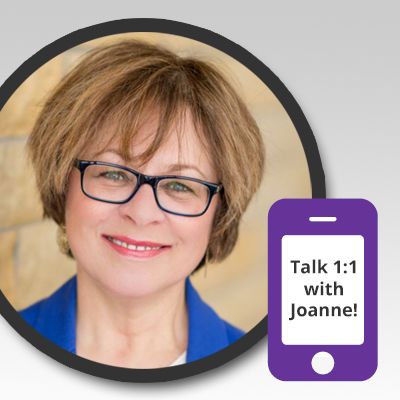 Part Number:
Fee:$197.00
Networking is often called the secret weapon of job search.
But too many people don't do it because they think it means back-slapping, glad-handing or becoming someone you're really not, to make it work. Not true! Joanne will assess your current approach and give you tips that work for getting referrals from your network.
60 minutes, 1:1 with just you and Joanne